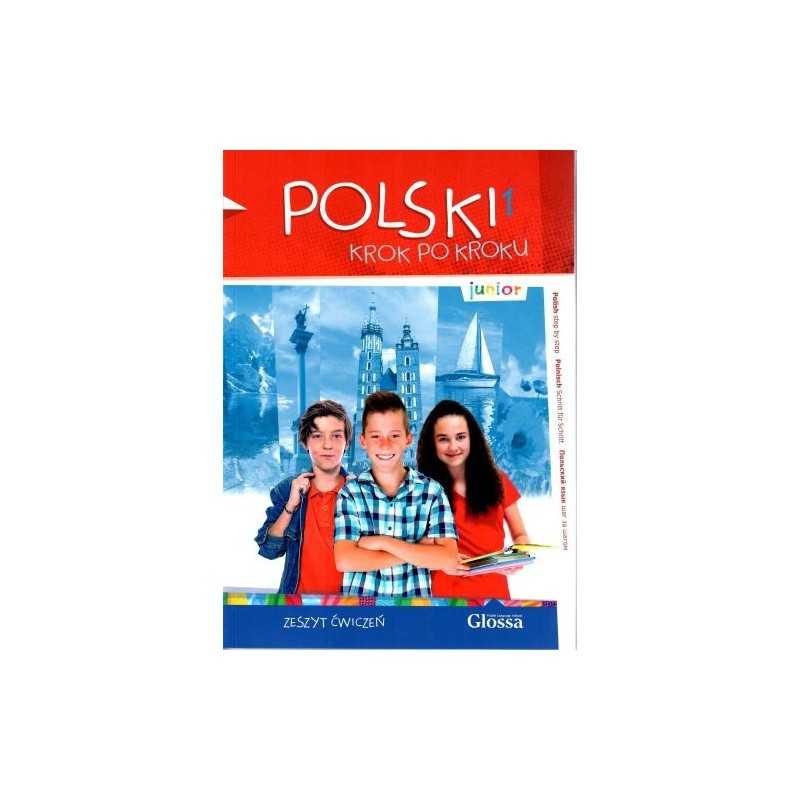  
Polski krok po kroku - Junior - zeszyt ćwiczeń
Polski krok po kroku Junior
Workbook for learning Polish as a second language 
Author: Iwona Stempek, Paulina Kuc, Małgorzata Grudzień
See also other products: Polish language
Free delivery over £50 (UK)
Possible next day delivery in UK
Shipping to USA only £20 !!!
Krok po kroku Junior Is a series designed fro children and young people 10-15 years old learning Polish as their second language written by Iwona Stempek, Paulina Kuc, Małgorzata Grudzień
The diverse vocabulary and grammar exercises collected here focus on practical language use. They have been arranged lesson by lesson and organise the material introduced in the textbook and give a great opportunity to practice the learned words and grammatical structures. The tasks improve all language skills: speaking, listening comprehension, reading comprehension and writing. There is no shortage of funny dialogues and texts whose content supplements that from the textbook. Voices of teenagers from the recordings will help students enter into the real world of young people. Teachers and learners can also count on additional vocabulary to facilitate the ease of communication.
As always, the layout is an advantage of the 'POLSKI krok po kroku' series and constitutes an integral part of the exercise book, which makes working with the book not only a genuine revision but also great fun.
What does the Polski krok po kroku Junior series includes? 
In this series you can also find:
Gry i zabawy językowe - A set of 61 games which makes it possible to activate students, facilitates the practice of new grammatical structures, helps consolidate the vocabulary learned and naturally inspires speaking.
CZYTAJ krok po kroku 1 - A collection of short stories at the A1 level for those who want to improve their Polish and complement their vocabulary range.
Data sheet
Author

Stempek I.

Cover

Paperback
You might also like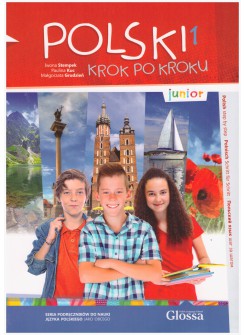 0 Review(s)&nbsp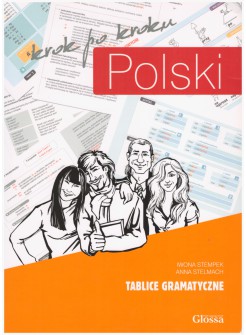 0 Review(s)&nbsp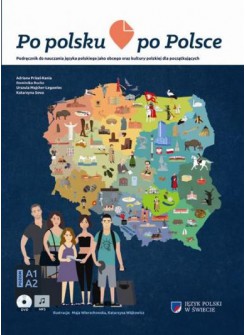 0 Review(s)&nbsp
Customers who bought this product also bought: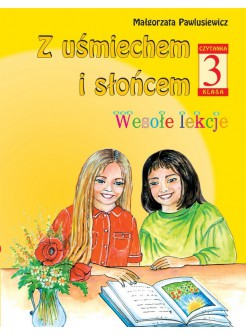 1 Review(s)&nbsp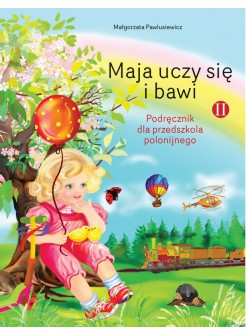 1 Review(s)&nbsp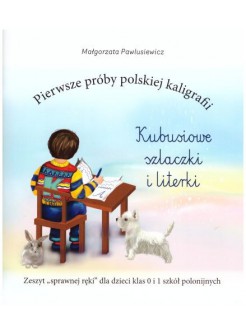 0 Review(s)&nbsp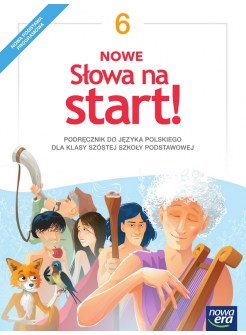 0 Review(s)&nbsp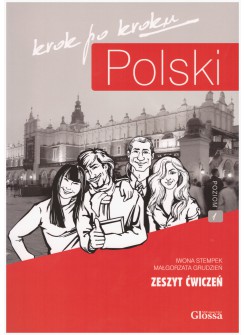 0 Review(s)&nbsp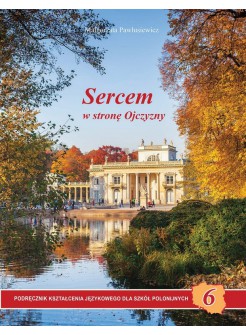 0 Review(s)&nbsp
Reviews
(0)