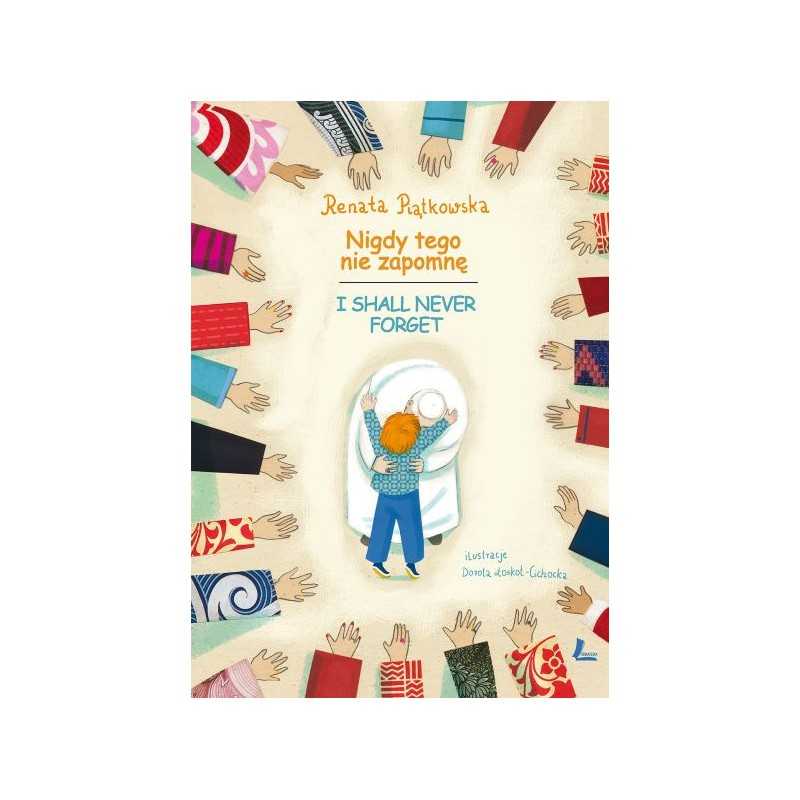  
I shall never forget
Polish-English story about the meeting in the Vatican.
Free delivery over £50 (UK), 70 EURO (Europe)

Possible next day delivery in UK
There are moments in every person's life that are memorable. For ten-year-old Marcin, the hero of Renata Piątkowska's book, I will never forget it, the moment was the visit of the Vatican to an audience with Pope Francis himself. Meeting with the holy father changes the boy's life - from then on he tries to act in such a way as to become a role model for others - just like the beloved Pope Francis.

Thanks to his older sister Marcin, young readers have the opportunity to meet the Holy Father not as the majestic head of the Church, but simply a good man who (sometimes even under the cover of night) helps the needy, cares for children and speaks to people's hearts.

"A book should be the best friend of a child, and it can only happen if parents propose to a child a wise and developing reading adapted to his age. It is with great pleasure that I invite you to read the latest book by a liking and respected author - Renata Piątkowska. I hope that Marcin's adventure and his meeting with Pope Francis will be an opportunity to take on many important topics like sensitivity, envy or honesty, and on the occasion of a wonderful meeting with a book for children. " - Marek Michalak, Ombudsman for Children's Rights
Customers who bought this product also bought:
Related articles on blog
No related articles on blog
Reviews
No customer reviews for the moment.